What is Melton Space?
Melton Space is a non-profit community workshop - Our aim is to provide a welcoming, social and creative workshop space that is equipped for a broad range of activities. It is a space to meet, make, fix, create and share ideas & resources.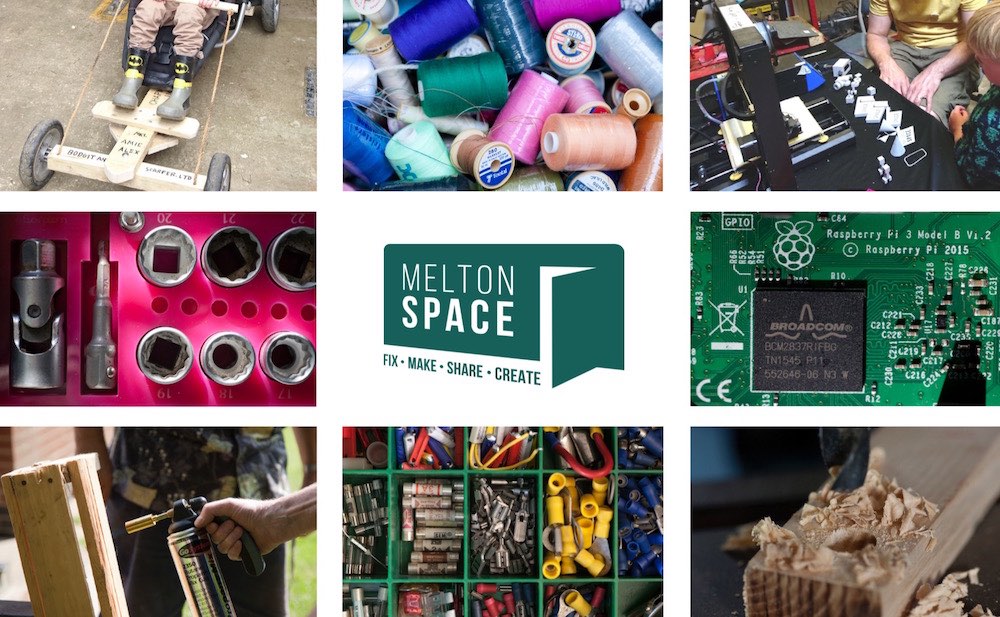 Where is Melton Space?
Our new base is Melton Country Park Cafe & Learning Hub and we are very grateful for the support of Melton Borough Council and Melton Learning Hub for supporting us at this venue.
When is Melton Space?
We have an open afternoon for visitors every Wednesday from 3pm - Come and meet people and have a look about! Plenty of members are usually there on a Wednesday - it is like our weekly social gathering too.
Members can access the space on any afternoons and weekends by arrangement, and need to buy a key (£5) if they want to access the Space on their own.
What sort of things will happen in the Space?
It's the members of the Space (and that hopefully includes you!) that decide what goes on. Some facilities and ideas include:
Woodworking tools
IT workshop facilities
Laser cutter (Planned)
Good selection of hand tools
Sewing machines / Overlocker
3D printing facilities
Electronics workstations
Small materials store
Ways to get involved:
Become a member (individual or organisation)
Become a volunteer or workshop leader
Offering us your expertise in any area
Sponsoring Melton Space
Offering us options for new premises
Offering us equipment, tools or facilities
Making a one-off or regular donation
Who manages Melton Space?
We don't have any paid staff, but we have members who volunteer their time to make the space a success. We have an enthusiastic core committee who help manage Melton Space and all members have the option to be involved in decision making.
Hope to see you there soon!
Help us keep you up to date:
Read our occasional News & Events email by adding your email here:

Become a member today!
We are very grateful to all our early supporters.
CONTACT / FOLLOW / FEEDBACK :
DOWNLOADS:
We have a Melton Space public folder online that people can also get the latest logos, leaflets and photos etc.
Tweets by MeltonSpace
---
Melton Space is very grateful to all individuals and organisations that support Melton Space.
Special thanks to the following for direct funding and use of premises: