Melton Space Events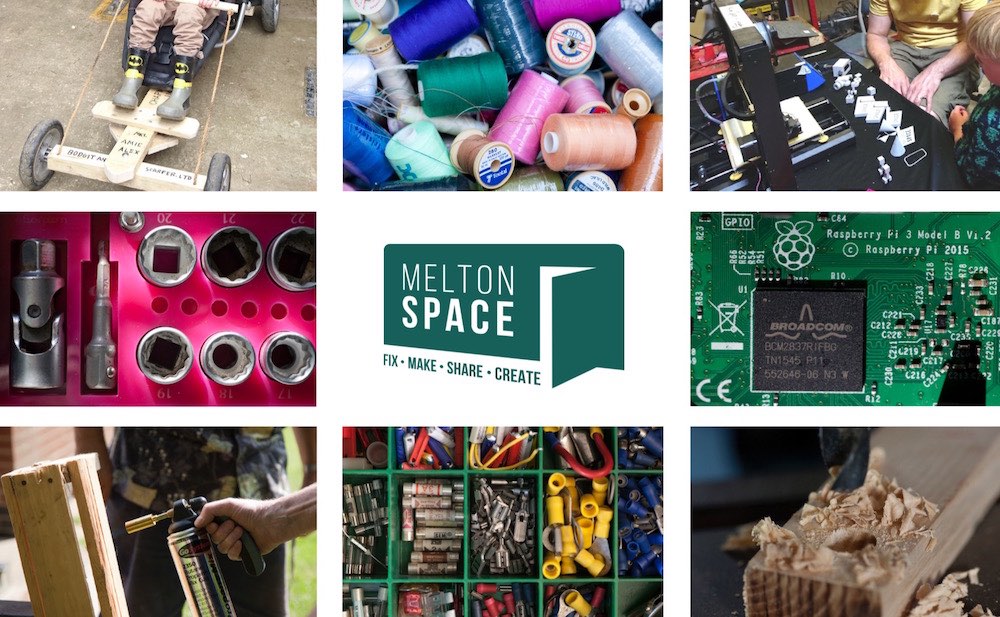 In addition to the space being open to visitors and new members every Wednesdays from 3pm, we also organise any number of public events, open afternoons & evenings and workshops that anybody can come along to. Some are free and some have a small fee. All Members are notified directly of Member-only Events.
READ MORE ON THE NEXT OPEN DAY EVENT ON: NOVEMBER 25th 2018
Open Days in 2018!
Jan 27th 2018 - Saturday 11 til 3 pm open crafts session
April 7th 2018 - Saturday 10 til 4pm - Open Day
July 8th 2018- Sunday 10 till 4pm - Open Day
Sept 15th 2018 - Saturday 10 til 4pm - Open Day
November 25th 2018 - Sunday 10 til 4 - Christmas theme Open Day
Bring along a broken thing!
Do you have any broken or faulty items which you would like to repair? Are you interested in learning how to make and fix things? Everyone is invited to come along with any broken items to see if they can be fixed – there will be volunteers and experts to help out and give advice.
Can you fix stuff?
If you are good at fixing and/or making things? Then please come and share your skills and know-how.
Have a go at something new?
In addition to the repair sessions between 10am and 4pm, there will also be opportunities to learn & have-a-go at activities that include Woodwork, Laser Cutting and engraving, Electronics, 3D Printing and working with various materials.
To be kept up to date with events, please follow us on twitter: @MeltonSpace or facebook.
You can also receive info and anouncements via email by simply adding yours to our mailing list:
Melton Space Diary
PAST EVENTS:
We are now keeping a page of Melton Space past events for our records - to remind us what we have done already!
Become a member today!
We are very grateful to all our members as they are what make melton space what it is.
---
Melton Space is very grateful to all individuals and organisations that support Melton Space.
Special thanks to the following for direct funding and use of premises: